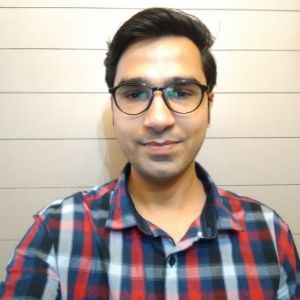 Ravi Verma
ravicalm95@gmail.com | 8076180923 | New Delhi, India
As an experienced and versatile SEO and digital marketing specialist, who enjoy working with words, numbers and the complexities of search engines and their working. A passion drives me to excel in my domain and it is always a pleasure to witness the delight on the faces of clients, whose websites rank high in SERPs and get organic, targeted traffic.
Skills
- Computer Skill: Proficient in Windows and Apple applications, Excel Wizardy
- Programming Skill: C++, PHP, Java, Python, JavaScript, Scala, Go, MySQL, Erlang, Ruby, Swift, Perl and Linux
- Language Skill: English, French, Spanish, Urdu, Arabic and sign language
- Typing Skill: English[90 WPM], French[30 WPM], Spanish[60 WPM] and Urdu[10 WPM]
Work Experience
Digital Marketer / Logicsofts / Jun, 2016 – present

At LogicSoft, I am responsible for project management, mainly SEO and website design. This involves interacting with the client, understanding the initial requirement and working with the website designer on the initial website planning and structure. As a part of my work responsibilities, I have been guiding international clients to increase online business locally, and also responsible for local viral marketing ideas, primarily in the UK. I manage the SEO and social media teams.

BDE / Weblink India / Mar, 2015 – Nov, 2015

I was responsible for outbound calls and had to achieve monthly targets. I used to interact with clients from the UAE, Thailand, Malaysia, Saudi Arabia, and more. I was also responsible for initiating new projects and forwarding them to the development team and then getting feedback from the clients on the results.

Outbound Sales Representative/ Nurture Tech Academy / Sep, 2014 – Mar, 2015

I was responsible for outbound sales calls to commerce, CA, law, and CSS students to market online training courses in MS Excel, MS PowerPoint and MS Word.

Customer Care Executive / All Sec Technology / Jan, 2014 – Sep, 2014

I worked as a part-time customer care executive for Pizza Hut and had the responsibility of handling inbound calls. During my stint here, I learned to seamlessly manage irate and angry customers.