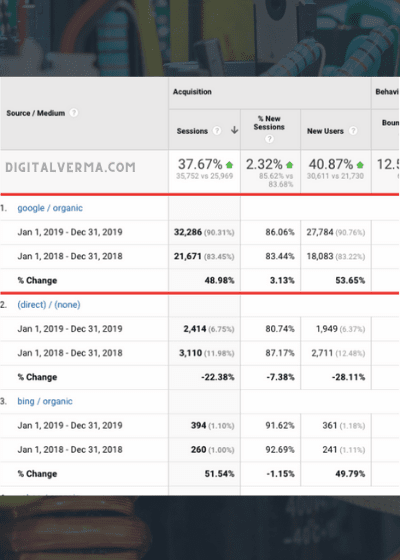 Website organic traffic increased by 48.98% in 12 months.​
Issues:
Poor UX/UI
Too Many Broken Links. 
Bad Mobile & Desktop Speed
Technical Issues
Ghost Pages with thin or no content
Keywords Gapping
Solutions:
Improved website UX/UI with the help of developer. 
Removed Broken Links
Eliminated all technical issues
Removed ghost/unnecessary pages
Improved website copywriting of targeted pages.
Find untapped keywords to gain extra traffic. 
KPIs were set to track conversions.