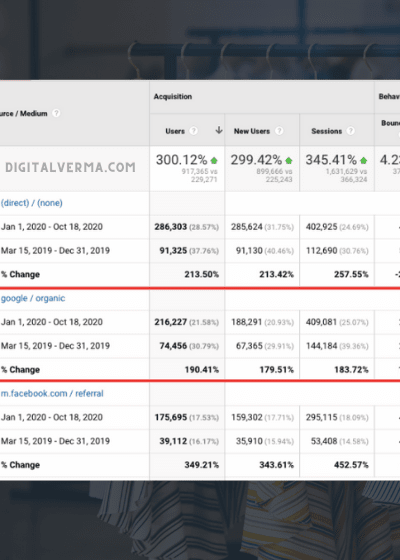 Website organic traffic increased by 190.41% in 9 months.
Issues:
Bad Loading Speed
Unstructured Product Categories
Technical Issues
Thin Content Issue
Low Quality Backlinks
Redirection Issues and Broken Links
Solutions:
Prepared a plan to structure the whole website before execution.
Prepared a content outline for the main product categories.
Improved website overall speed with the help of developer. 
Eliminated all technical issues like canonical, broken links, multiple redirections etc. 
Internal linking
Acquired high-quality backlinks. 
Set relevant KPIs to track conversions. 
Monitored result after execution.